Advent Calendar
Advent Calendar and Nations Doll Ornaments
This handmade Joy to the World Advent Calendar will become a treasured family Christmas tradition.
The pocket calendar measures approximately 27" x 60". It fits on a door and folds up for easy travel and storage.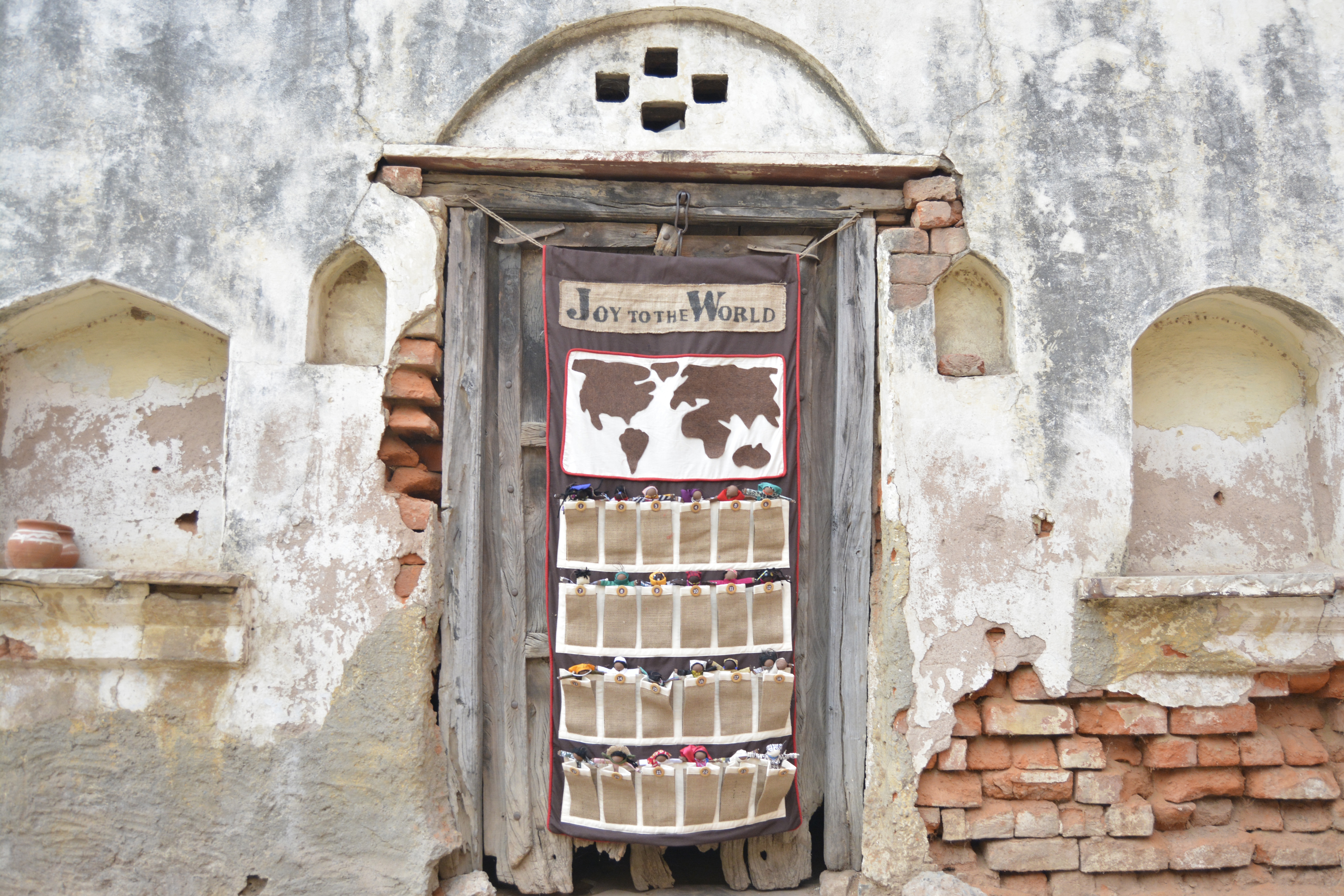 The 24 deep burlap pockets are great for stuffing with the mini nations dolls. Other fun surprises for your children such as Christmas candies, verses about the purpose of Christmas, symbolic ornaments, and nativity pieces make excellent pocket stuffers as well.
Each of the 24 intricately hand-stitched 4" dolls represents a people group or nation and comes with a card that gives you information about the nation, a short story about the doll's life, and details on how you can pray for these people.
Begin a tradition of opening a pocket each day before Christmas and praying together for this people group as a family. On Christmas morning you can latch all the dolls' hands together, hang it as a garland, telling your children of the day that all nations will celebrate Jesus, and sing "Joy to the World."
The donation given for this calendar goes to help impoverished women in India start a sewing business as well as to build a home for widows and orphans.
You can begin your countdown to Christmas on December 1st. Each calendar and doll may vary in color and pattern from the photo shown. Dolls are intended for children age 3 and older.
For a $150 donation, you will receive the calendar and a set of mini nations dolls. You can also purchase the nation dolls individually at $5/each or a whole set of 24 for $60.